PAINTING CARS SINCE 1962
FIND A SHOP NEAR YOU
Customer Testimonials​
I took one of my cars to Econo-Paint – Spartanburg earlier this year and they did a great job!! I have a 2004 Hyndai Sante Fe SUV that is in great shape but had a badly peeling clear coat. Because of the age and value of the car, it was not practical for me to go spend $2000+ on a high end paint job. I needed a decent paint job but I didn't want to break the bank over it. I was really skeptical about using a production paint shop but that was the only sensible choice for this vehicle. I ended up spending around $450 for one of their better packages with an integrated clear coat. I could not be happier given the price that I paid. The work was very well done and a lot of attention seems to have been given in removing part of the trim as well as a good taping job. It is a nice smooth glossy finish. When I tell folks what I paid for it, they cannot believe it. It has been on there for around 6 months now and still looks great. I am getting ready to do a good polishing and waxing on it and I'm sure it will look even better then. The folks that I dealt with were extremely friendly and seemed to be very honest and upfront in all that they told me. I am one happy customer!!
Danny C.
Thanks to Mike at Econo Paint and Body Daytona. They did a great job on my 2015 Chevy Malibu. Fast and affordable. Amazing service!
Nathan L.
Gave my old truck a much needed face lift, for a great price
Haley W.
Had my full size Z-71 Chevy Silverado pick up painted here after a friend recommended it and they did a great job! I had it painted last October but wasn't going to review until I saw how well it held up and it looks as good now as when they painted it! Took all dents out that I paid for and more! If I need another painted I can promise you that is where I will go! Excellent Work!
Bobby H.
It's an inexpensive single stage enamel, but looks good. I have an older Town Car, and it looks good. After a month a nice hand wax shines it up nicely. I'd definitely recommend them. They do quick, complete work.
Anthony J.
My car came out awesome! It had so much damage to the rear and needed a paint job badly as it is a 2005 Toyota Corolla. They fixed everything and painted it for $700. I uploaded a before and after. I'm still in awe! Chris kept me updated and workers in the lot were super nice too!
Nellann K.
Painting Cars Since 1962
Since 1962 Econo® Auto Painting has been doing what we do best – auto painting. We don't claim to be a collision shop. We are not a custom shop. We are a paint and body shop and we paint cars! Of course we will fix your dents and dings and replace panels and repair light collision damage, our main objective is to get your vehicle looking good again. Because Econo® has more than 30 locations we have the buying power to secure competitive pricing for Axalta (formerly Dupont) paints, a company known for quality. These savings are then passed along to our customers in the form of great prices. When you come in to one of our locations for an estimate you can be sure you are getting the best price around. We'll ask you questions about your vehicle and your plans for it in the future.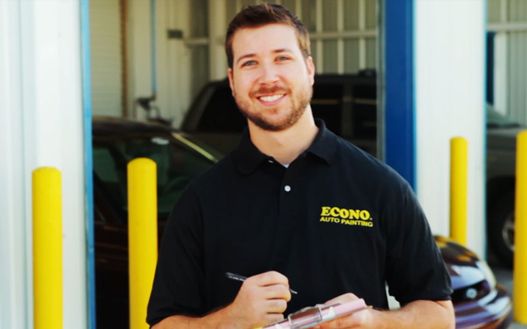 Free Estimate
Manager inspects car with customer, the Work Order detailing the paint process chosen and cost is signed. Completion date is given and vehicle is left for work to begin.
Auto Body Repairs Begin
If body work repairs are necessary, the body technician removes the damaged parts, makes other needed repairs, replaces parts and sands, primes and seals damaged areas.
Sanding & Masking
Sander removes emblems, sands and preps. Masker cleans and tapes chrome and windows.
Auto Painting
Painter verifies vehicle painting process order and paint color mix. Desired paint is applied in 3 coats.
Restore
Detailer removes tape and paper, cleans chrome and windows, reinstalls tags, wipers and any other emblems removed.
Quality Assurance
Manager performs final quality inspections and notifies customer of job completion.
Customer Pick-Up
Customer inspects completed job, completes final paperwork and Written Guarantee is completed.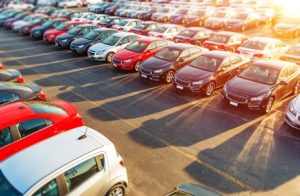 100,000 Miles is Nothing! Back in 2014 we posted a blog about Americans keeping their cars longer than ever. Back then it was 11.4 years
Read More »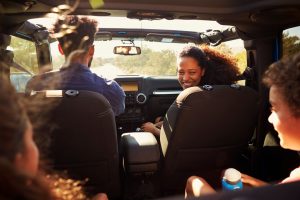 Getting Ready for a Family Road Trip You've got the time off work, the kids are out of school and you are in the final
Read More »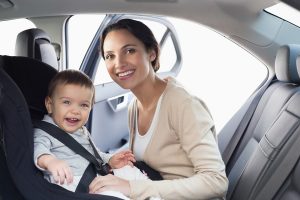 Keep Your Kids Safe in the Car With summer fast approaching, the time spent in your car with your children is likely to increase. As
Read More »